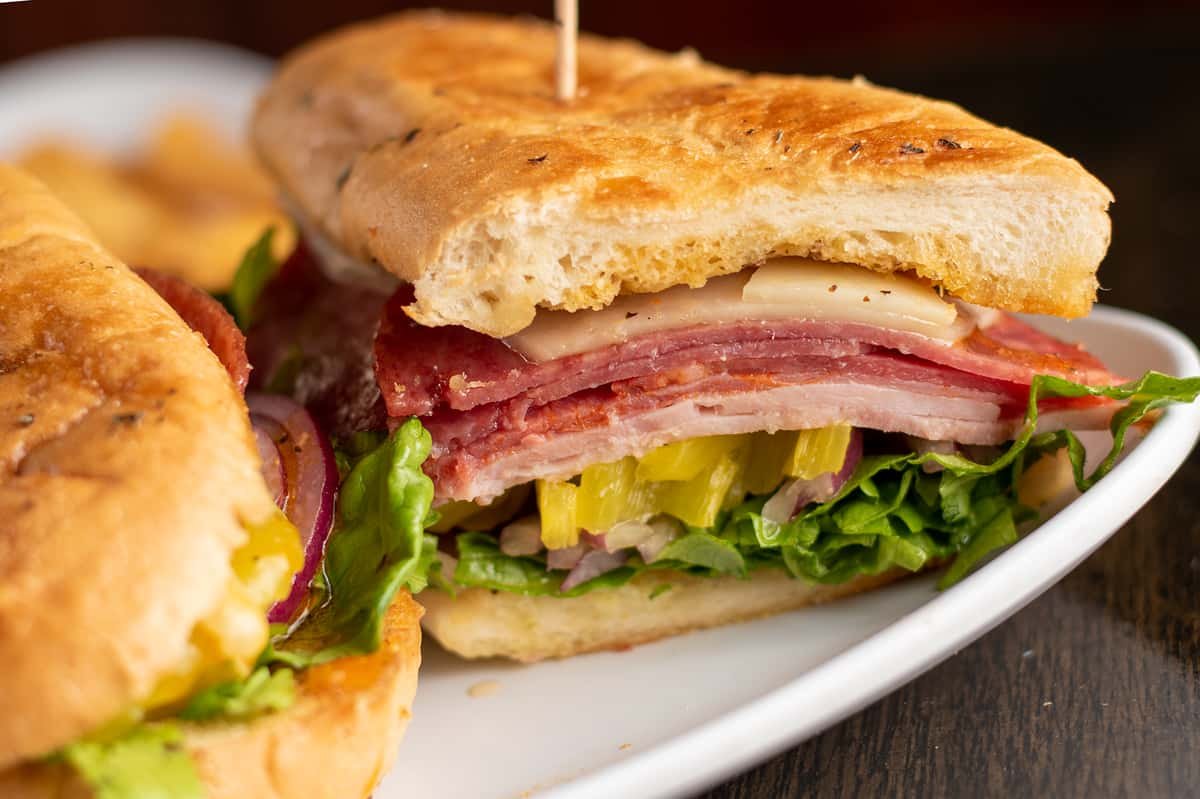 Rivals Sports Grille
Serving Cleveland since 2007
Welcome to Rivals
RIVALS isn't just the name of Northeast Ohio's most exciting sports restaurant. It's the word that best conveys the concept behind it. That's because the experience this unique establishment offers is certain to rival anything you'll find anywhere else. Rivals strives to be the premier sports theme restaurant in Northeast Ohio. We want our customers to truly enjoy the time they spend with us – so we combine menu selection, atmosphere and service to create a place where people can laugh and cheer with friends or enjoy a nice time with their families. Either way, it adds up to an excellent overall value in a dining/entertainment experience.
We've Got It All
We invite you to come enjoy food and drinks at any of our FOUR separate areas. We offer two unique bars, a dining room with a four-sided fireplace, and (when weather permits) outside dining on our newly expanded 4000 sq-ft patio.
Our Services & Core Values
Here at Rivals, we aim to create a fun, unique environment for family and friends in the community to gather and enjoy each other over delicious food.
Visit The Tap House
We have 30 taps, including 2 Nitro. We offer growler fills (Free Growler Wednesday with fill purchase), as well as Craft beer $3 Mondays where all regularly-priced pints or snifters under $7 are only $3!
Visit Us
Rivals
6710 Smith Road
Middleburg Heights, OH 44130

Hours
Monday - Wednesday:
11:00 am - 10:00 pm
Thursday - Friday:
11:00 am - 11:00 pm
Saturday:
8:00 am - 11:00 pm
Sunday:
8:00 am - 10:00 pm
Share Your Experience
Leave a Review
"Again, always delicious!"
"I know a Turkey melt seems basic but not this one: had everything piled high was warm and toasted to perfection"
"Best chicken sandwich around! Coleslaw hot sauce and crisped just right!"
"Delicious, made how you want!"
"Best burger hands down! Cooked to perfection: not greasy and the side of fries was very generous!"
"My husband's favorite!!! Get the chipotle cinnamon rub."
"Again, always delicious!"
"I know a Turkey melt seems basic but not this one: had everything piled high was warm and toasted to perfection"
"Best chicken sandwich around! Coleslaw hot sauce and crisped just right!"
"Delicious, made how you want!"
"Best burger hands down! Cooked to perfection: not greasy and the side of fries was very generous!"
"My husband's favorite!!! Get the chipotle cinnamon rub."
"Again, always delicious!"